10v24 experimental greeting cards
I make "experimental greeting cards". Humorous, intense, personal, fantastical (avant-garde?) -- kind of like everything else I do.
Currently I have one collection of card designs finished, a book: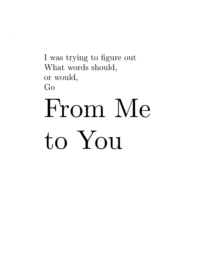 It's available online for $5.99 plus shipping. Or, in a store in San Diego for $7.
The individual cards can be purchased from Zazzle.
The designs can be downloaded for free (PDF format) for Letter paper (8.5" x 11") or for A4 paper.